On February 19, 2020, students at J. Clarke Richardson Collegiate received a special treat in the form of a musical assembly.

Babarinde 'Baba' Williams, a musician and drummer, led the assembly. As a drummer, Williams' career is impressive, having played in a variety of groups and even with Nelson Mandela. He is the CEO and founder of Drums Etal, which is based in Durham Region but does work internationally. They provide interactive programs such as the one brought to Richardson this past week. Moreover, he has a popular TED talk, and he's known for travelling to schools and communities to spread his message and teachings. During his visit, he spoke to students about history, but with a twist, to celebrate Black History Month.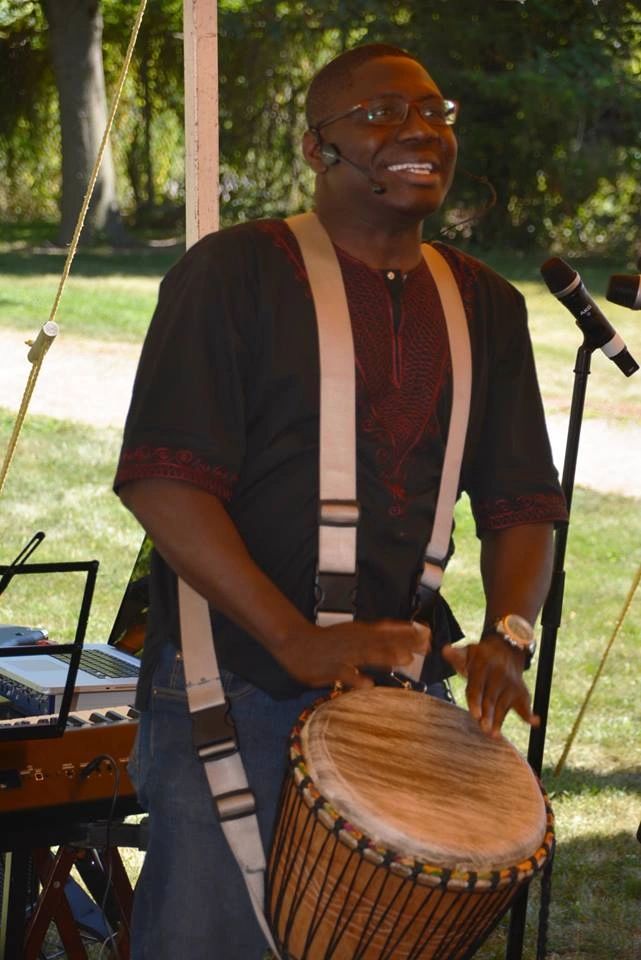 Many students attending the assembly received djembe drums to play. These types of drums are native to South Africa. As the assembly began, Williams started with a quick lesson on how to play the djembe drums, leading students in a call and repeat. First, students got to learn a quick beat, before moving on to playing and singing the song "Ki Le Le". Sitting in the audience, I could feel the beat as it filled the auditorium, with many of those around me animatedly playing the song.

Between songs, Williams provides students with snippets of history, speaking about Canada's history of slavery, as well as many of our Black Canadian Heroes. This included Harriet Tubman, Jim of Canada, and even notable black Canadian soldiers such as Richard Pierpoint. As he spoke about the Underground Railroad, students got to learn about the various code words used, alongside playing the chant, "Wade in the Water".

William Edward Hall was one of the notable black soldiers which students learned about, as he was the third ever Canadian to receive the Victoria Cross, the highest honor in the British Empire. Williams also spoke about Rose Mary, who was the first ever Black female politician within Canada.

He also spoke about ethics, and the importance of standing up for and empowering others, ending the assembly with the famous song, "Swing Low, Sweet Chariot". All in all, the assembly was an enlightening and entertaining opportunity to explore a sector of culture and music in honor of Black History Month.