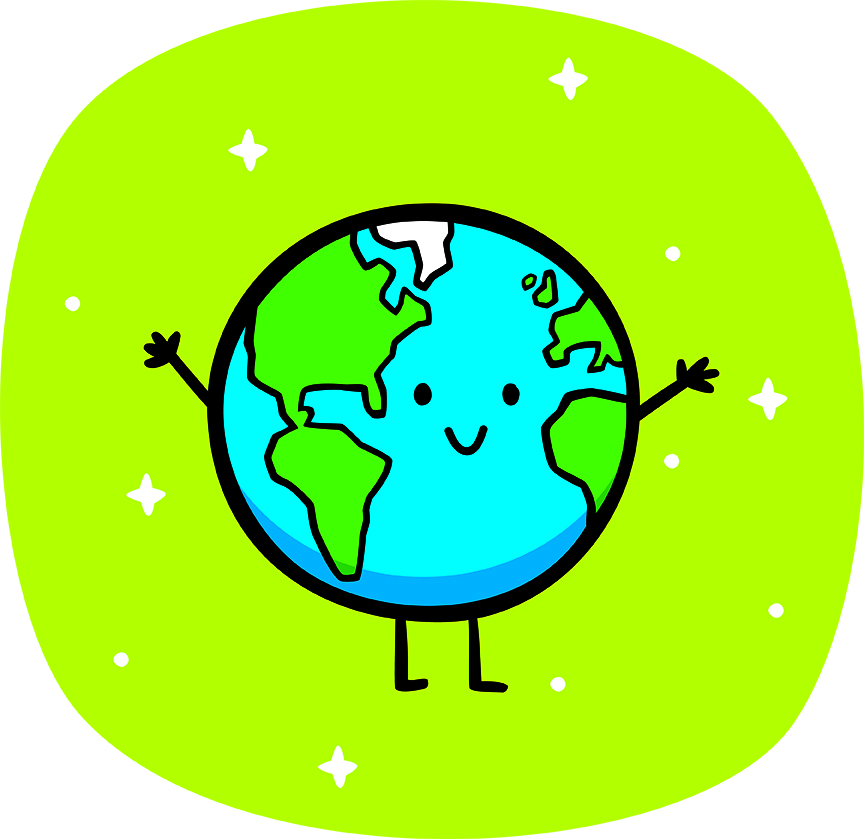 April 22nd 2021 is Earth Day, but what does that mean?
To start, Earth Day is an annual event that marks the birth of the modern environmental movement. It was first celebrated in 1970 with the purpose of increasing people's awareness about the state of our planet. Today, over a billion people from over 190 countries around the world take part in Earth Day. It is a day of action, where people around the globe fight for a clean environment and changes in human behaviour. In addition to this, as the worsening situation of our planet becomes more visible, people also fight to create changes to global, national, and local policies that relate to improving the state of our planet and sustainability.
Now that you know about Earth Day, let us take a look at its history.
Before the first Earth Day, much of America was not aware of the increasing pollution and threats to humanity. Without efforts to become greener, the pollution levels and the threats to living organisms, as well as the environment, only continued to worsen. According to earthday.org, things changed after the publication of Silent Spring (1962) by Rachel Carson, which "represented a watershed moment". Her book raised global and public concern for our worsening environmental situation, setting the stage for change to happen.
The first Earth Day itself was inspired by an anti-war protest done by students. A junior senator from Wisconsin, Gaylord Nelson – who was concerned about our planet's deterioration – wanted to combine the energy he saw at the student protests with bringing awareness to air and water pollution. He, along with his co-chair, Pete McCloskey, recruited a young activist, Denis Hayes, to organize campus teach-ins. The purpose of these teach-ins was to inspire students and youth to help join in the fight against climate change, and save the Earth. As its potential was increasingly recognized, these events became more global and involved a wide range of organizations, faith groups, and more. As a result of this day, by the end of 1970, the United States Environmental Protection Agency was created, and numerous environment laws (e.g., the National Environmental Education Act) were passed. As years went by, more laws were passed in the USA, as well as other countries, in support of Earth Day and helping our planet.
Nevertheless, that is not all that is done in support and as a celebration of Earth Day. Today, various countries around the world coordinate events to demonstrate their support for environmental protection. Even though EARTHDAY.ORG has its own events, teach-ins, etc., planned, people around the world show their support by doing the small things they can locally. This may include planting trees, signing petitions related to helping the environment, cleaning water sources, helping in community gardens, and more. Other ways that students can help is by creating bulletin boards, posters, spread awareness, recycle, and so much more.
This generation is fresh with frustrated youth, who have the willpower to take their voices to the streets. This pushes people forward to fight to bring change and demand for a new way forward, and Earth Day is proof of that.
Regardless of the improvements we have made so far, Earth Day serves as a necessary reminder of how fragile our planet is and the importance of protecting it. To find out more about Earth Day and how you can help, visit the official website: earthday.org.
---
Citations:
"The History of Earth Day." Earth Day, 1 Apr. 2021, www.earthday.org/history/.